Hi everyone!
So about 3 months ago, I decided to treat myself. And when I say treat, I really mean treat. I picked up the amazing Jaclyn Hill x Morphe palette!
I have been using it ever since my purchase and I can honestly say it is one of the best products I have ever bought myself, and also THE MOST expensive…But I like to think that it is worth every penny.
I got it from Beauty Bay and luckily I got the delivery for free, which is always a bonus. Additionally, it arrived really quickly which I was so happy about.
I'm sure all of you have already heard about the goods and the bads of the product, but if not, I will give a quick breakdown on my opinion of it.
PROS:
it is so unbelievably pigmented, especially the shimmery shadows
it has such a variety of colours, everything you need actually
there are a lot of transition shades, one to suit every skin colour which I ind is amazing as it is so inclusive
there are also pops of colours if you're feeling brave, such as the blues/ purples
Not much fall-out at al
Eye shadow lasts a very long time
Quite a lot of product to last for a long time
Okay, so that was much more PROS than I had anticipated for. You can tell that I am blown away by his palette and I am so happy with this purchase. But now, onto the CONS.
CONS:
Can be some creasing if eyelid is set properly
Maybe a litttle bit on the pricey side- but I feel like it is worth the investment if you feel like you'll get good use from it
Matte shades aren't as pigmented as the shimmers, yet still are very good.
So as you can see, I feel like this palette is worth the hype. It has been my go-to for the everyday neutral look to the full-out Wedding looks. It really can cater for all looks. I just wish it had a purple in there. But overall, I am really proud of Jaclyn Hill. She has been so inclusive in terms of matching shades for a range of skin colours.
Recommend: 9.8/10
If you would like to purchase, click here.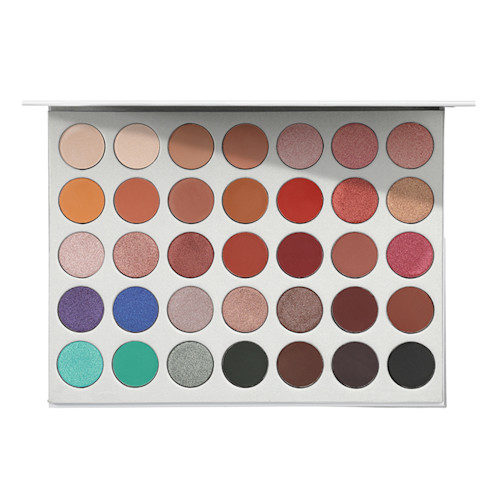 Till next time x
Read about my story on balancing university with part time work by clicking here!